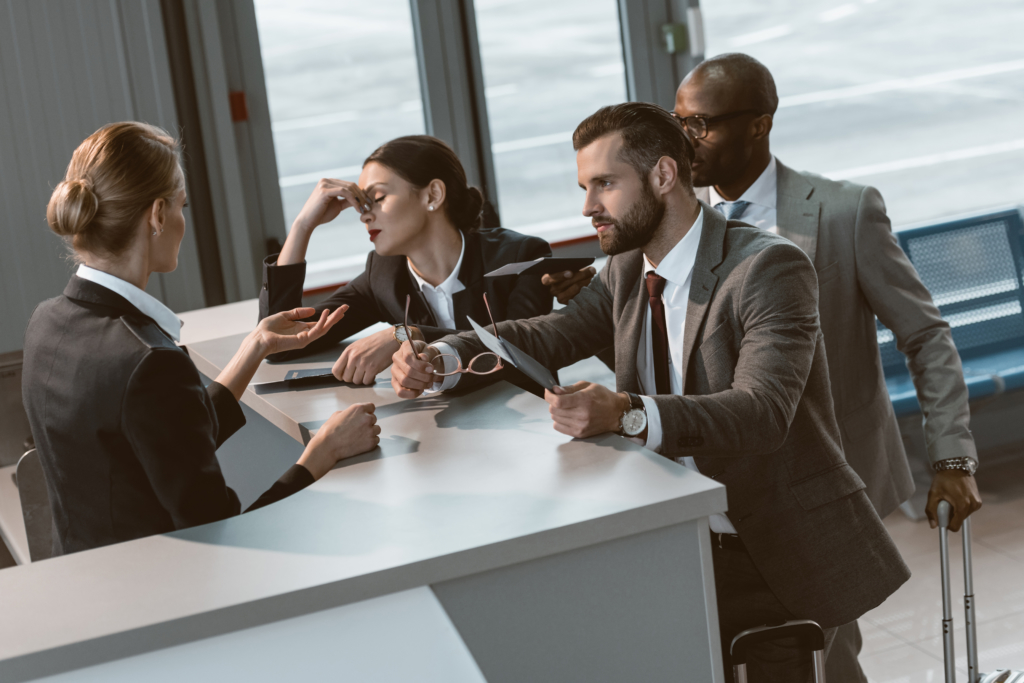 You've done your research, booked your FLL Airport parking, got your ticket and are ready to go. But what happens if you arrive at the airport only to be told that you were bumped off your flight? While situations like this are rare, it can happen. Here's what you can do if you get bumped off of your FLL flight.
Breathe
Your knee jerk reaction will most likely be to panic or get upset. Try your best to remain calm. If you don't you could be forcibly removed from the airport. By keeping calm you will be able to take the next steps to ensure that your rights aren't being violated and that you get to your destination.
Get Information
As soon as you're notified that you have been bumped off of your flight you have every right to ask why you were chosen and for a hardcopy of your rights. Be as polite as possible, because the crew and customer service reps can help make this easier or they could make it more difficult. Remember that airlines are required to give financial reimbursement if you are bumped due to overbooking. However, do not sign anything until you read it fully and agree to the terms. The Department of Transportation (DOT) lists the financial requirements of the airlines. At this time, according to the DOT, bumped passengers are entitled to the cash value of their tickets (up to $400) as long as the airline can get them to their destination in a reasonable amount of time. You are entitled to double the price of your ticket (up to $800) if the delay is longer. Read their specific guidelines here.
If they ask for volunteers they generally only give out flight vouchers. Ask them what volunteering means and what you would receive before agreeing to give up your seat. Be sure to see if there is an expiration date to the voucher and whether there are any blackout dates.
Receiving Full Compensation
Don't forget to request compensation for other items you may have purchased for your flight. This can include checked baggage fees as well as seat assignment fees. If your delay is substantial or overnight, politely request a hotel voucher or meal voucher.
Bonus: Avoid Getting Bumped
While you can't guarantee that you'll never be bumped, there are a couple of things you can do to make it less likely:
Check in as early as possible.
Get a seat assignment when you book your ticket.
Consider priority boarding, a law was just passed that airlines can no longer bump a seated passenger. (Read more about that here.)
Remember that your FLL airport parking at Self Park FLL can be modified as needed. You'll never have to worry about that if you were to get bumped off of your flight.
Self Park FLL is home to the best economy parking for Ft. Lauderdale International Airport. Our free shuttles, fenced lot, and friendly team make us the perfect choice for your FLL airport parking reservations. Reserve our cheap Ft. Lauderdale airport parking now so you can park yourself and keep your keys!