A Christmas market cruise is the perfect winter trip that is bound to get even the toughest Grinch into the holiday spirit. Traditional Christmas markets can date back hundreds of years. There are quite a few amazing options to choose between. Some cruises are 3 or 4 days while other can be 8 days or more. And many travelers extend their trip by spending a few extra days in Europe. Spending that much time away quickly gets expensive if you don't use cheap offsite FLL airport parking. You can book for as little as $5.99 per day at Self Park FLL and you'll be able to relax knowing your car is in a patrolled and gated lot. Don't forget to make your cheap offsite FLL Airport parking reservations in advance for the best savings.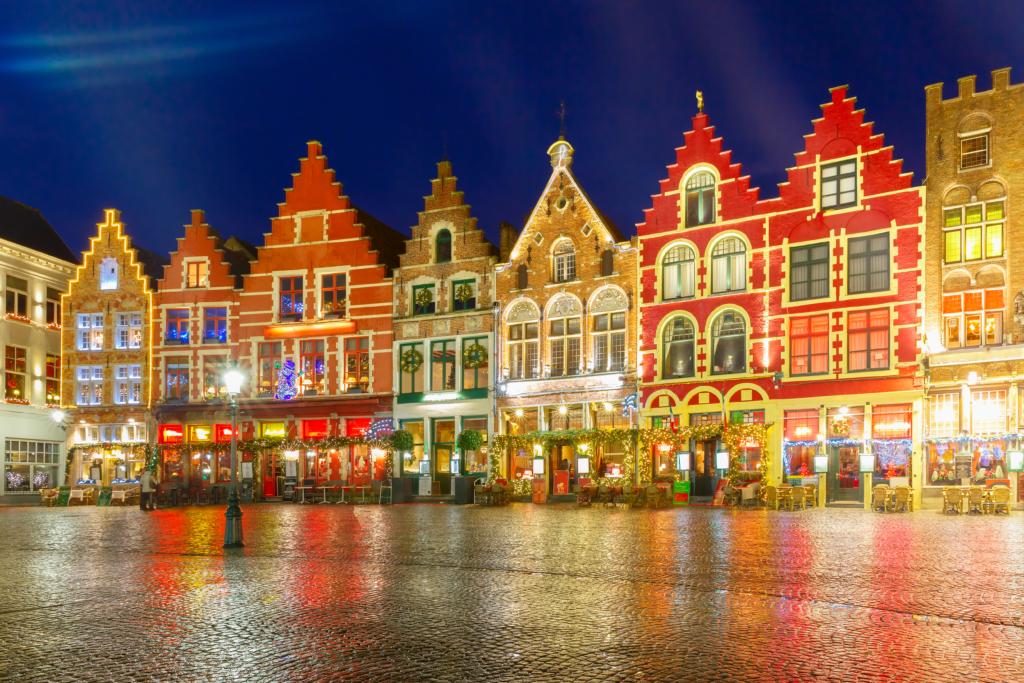 Classic Christmas Markets by Uniworld
This 8-day cruise takes you from Nuremberg to Frankfurt or the reverse, Frankfurt to Nuremberg. If you start in Nuremberg, you'll begin your cruise with one of the oldest Christmas markets in the city. Later you'll have the opportunity to participate in the Nativity Walk in Bamberg with public installations of the nativity. In Wurzburg, don't miss the hand blown glasswork in their Market Square. Lastly, in Frankfurt you will be able to tour their Christmas market.
Grand Europe Christmas Markets by Crystal Cruises
Take a 16-day journey on the Rhine River with stops in Hungary, Slovakia, Austria, Germany, and the Netherlands on this Christmas market cruise. There are so many excursions available on this cruise that it'll be difficult to pick. In Budapest you can take a carriage ride at Lazar Equestrian Park or a walking tour of the Christmas market. During your time in Durnstein, Austria travelers can hike the castle ruins or take a walking tour of the monastery. The options are endless on this cruise.
A quicker cruise option is this 4-day cruise by CroisiEurope. It will take you to one of the oldest European Christmas markets in Strasbourg, France. This sprawling market can be found at twelve different locations in the city center with 300 stalls to visit. It's the perfect time to get unique Christmas presents or try the local food. Strasbourg embraces their Christmas market with concerts and cultural events throughout the city.
This 9-day cruise will take you westbound down the Danube River from Vienna to Prague. There will be multiple Christmas markets for you to explore in Vienna, Regensburg, Nuremburg, and Prague. You will certainly want to taste all of the holiday goodies and participate in a few wine tastings along the way.
Self Park FLL is home to the best economy parking for Ft. Lauderdale International Airport. Our free shuttles, fenced lot, and friendly team make us the perfect choice for your FLL airport parking reservations. Reserve our cheap airport parking now so you can park yourself and keep your keys!