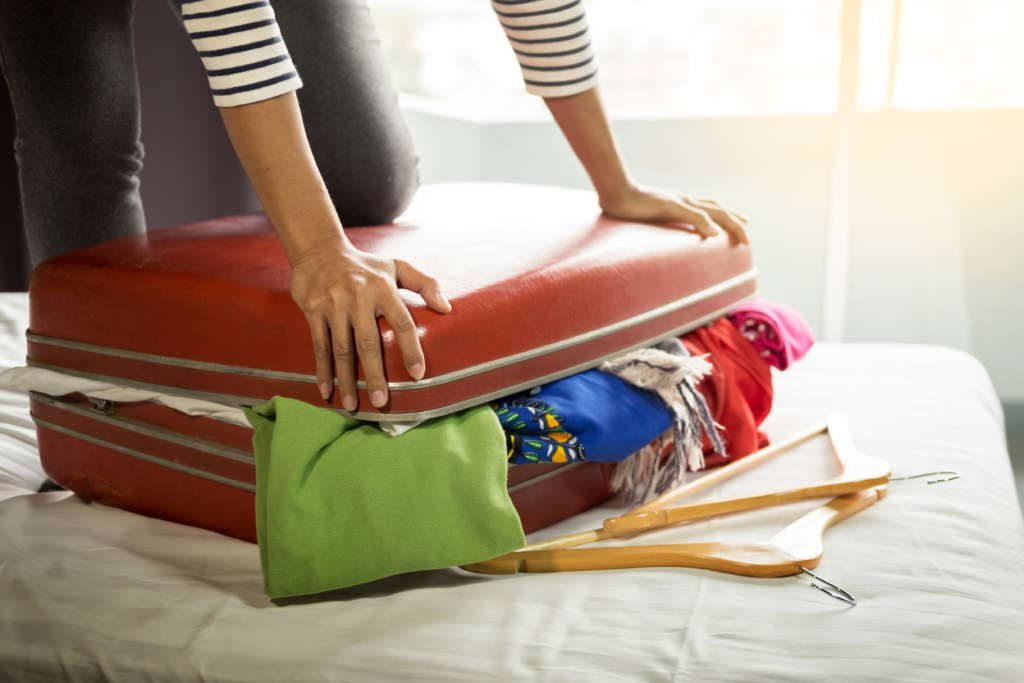 Packing is often times one of the worst parts of travelling. It's almost as bad as over paying for airport parking! From stuffing your carryon till it's too large to fit in the overhead bin to checking a bag that's heavier than 50lbs, there's a lot to stress about. But just like we can help you save on airport parking, we can help you maximize your packing with our Self Park FLL Travel Tips.
Rolling
Yep, rolling your clothes is your best bet to save space in your luggage. Layer some of your lightweight clothing items together and then roll. Not only will you be surprised by how much room it saves, you'll have less wrinkles to deal with once you arrive.
Use Your Shoes
Shoes take up a lot of space and if you're like most of us, you'll want to pack a few (or more). Double up on your space by packing small items inside of your shoes. This is perfect for socks, scarves, or sunglasses. It's also great for small bottles of toiletries like lotion or shampoo if you put them in a Ziploc bag first. You don't want anything leaking into your shoes!
Packing Cubes
Small packing cubes are ideal for items that you can't roll like your intimates or collared shirts. They also make it easier for you when arrive as you can simply lift them from your suitcase and place them in a drawer.
Wear, Don't Pack
Your bulkiest items like jackets, hats, or boots should be worn while you travel. While you certainly want to be comfortable, remember that a good winter coat can take up half the space in a carry on! By wearing these items you'll save a ton of space. Plus these items are often your heaviest and no one wants to pay the overweight baggage fee.
Edit
The simplest way to maximize your packing space is to just not bring as much. We know it's not easy. What if it rains? What if you spontaneously go to a fancy dinner? The 'what if's' could add a ton of unnecessary items into your suitcase that you simply don't need. Lay out everything you want to pack and then edit it. Remove at least 3 items before you start packing.
Self Park FLL is home to the best economy parking for Ft. Lauderdale International Airport. Our free shuttles, fenced lot, and friendly team make us the perfect choice for your FLL airport parking reservations. Reserve our cheap airport parking now so you can park yourself and keep your keys!